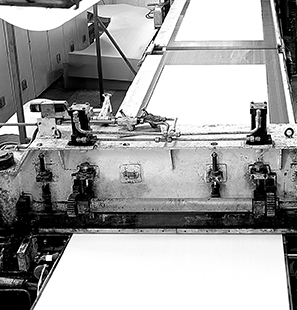 BIG DIMENSIONS (COMMERCIAL SIZE)

Two transverse cutting coils (blanking) allow to provide sheets from 0.4 to 6 mm thick, maximum width 1600 mm and a maximum length of 6000 mm. Sidermariotti can supply perfectly flat sheets with proven reliability, with limited tolerances, as per BS EN 10088-2: 2005.

We are able to supply first-choice materials from the world's leading steel mills in the 300 and 400 series, in the different 2B, 2D, BA, or Scotch Brite ™ brushed finishes, protected with PVC 40, 60, 80, 100 um suitable for cutting laser.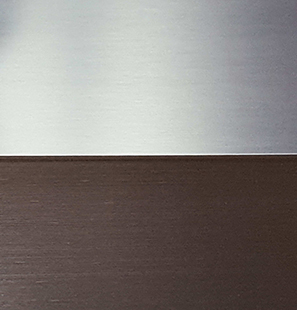 SMALL DIMENSIONS (TAILORED SIZE)

Three coil rolling systems allow the Group a remarkable production capacity of custom-made sheet metal.
Fully automated systems with double dowloading boxes, extremely fast and reliable, provide strict dimensional tolerances products. We can supply sheets in thicknesses from 0.4 to 3 mm thick, in the minimum dimensions of 150 mm wide and 250 mm long, up to 1000 mm width and 2000 mm long. The sheet can come in the different finishes surface 2B, BA, Scotch Brite ™ and satin, protected with polythene on one or two sides.