The group was founded by Giuliano Mariotti in 1968 as a surface finish center of stainless steel flat rolled products.
The center has been one of the first in Italy fully specialized in stainless steel processing (brushing, polishing etc.) and, over the years, the group became one of the Italian leader thanks to the high quality of its final products.

The Mariotti Group comprises three service centers, located in northern Italy, specialized in the production of stainless steel flat products.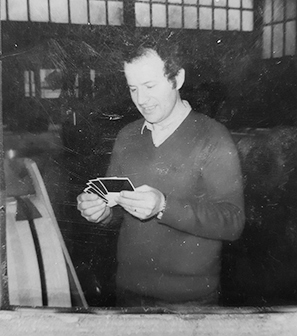 Sidermariotti s.r.l., is the division specialized in the production of stainless steel coils and sheets, Di.po s.r.l. is the division dealing with the production of stainless steel disks, and they are both located in in the Brescia district, whereas Dimar s.r.l. is the division producing precision narrow coils and disks and it is located in the Industrial District of Verbano Cusio Ossola.
The experience accumulated in these years of constant plant development translates in a continuously improved quality of the final products. The extreme flexibility, together with a lean manufacturing process, allow SIDERMARIOTTI to provide an extremely fast and reliable service.

All of these factors have led the Mariotti Group to grow steadily on the European market and to become one of the major Italian players in the distribution and processing of stainless steels.